Custom Website Design for Accounting Firms
You Don't Have to Look Like Everyone Else
Clear Messaging

Cleary explain what you do and why it's valuable
Increased Sales

A website that turns visitors into customers
Pride & Confidence

Stop feeling embarrassed about your website
Most agencies ask you to provide the content for your website
But that's the hardest part.
Most web designers are not writers. They ask you to figure out what your website should say, and they will make it look pretty. But you're not a writer either! How should you know what to put on your website?
Your other option is to use the same canned copy from the mass-marketed CPA-site templates. 🙁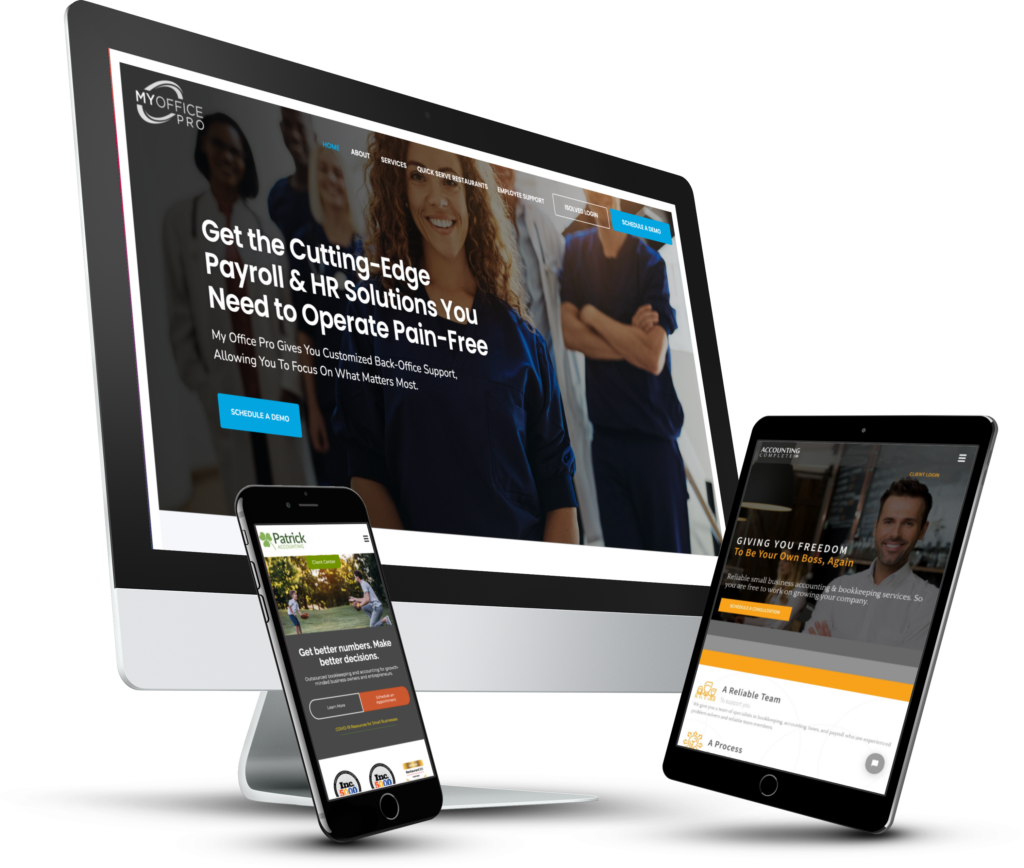 An Agency Who Knows Your Industry, And Can

Write

& Design Your Website
We use proven frameworks like Storybrand and They Ask You Answer to help our clients create messaging and content for their websites that increase engagement, conversions, and ultimately revenue.
Custom Website Development
We Help You


Plan Your Website

Choose one of our off-the-shelf options or work with us to create a website project plan (includes: sitemap, SEO audit, custom functionality plan, and cost estimate).

We Help You


Write Words That Sell

You will work with one of our hand-picked Certified Storybrand Guides to hone your Brandscript, develop the messaging, and write your new website.

We Design & Build


A Modern Website

Our in-house team will walk you through the design and development phases and ensure a smooth process to create a website that elevates your brand and amplifies your message.
Accouting & Payroll Websites
Solid Strategy

We help you choose a website strategy that works for your firm whether you're a generalist or focus on a specific niche.

Right Words + Good Design

Great design amplifies strong messaging. When you have both, it's a powerful combo.

WordPress

We build on WordPress with a page builder to create sites that are fast loading and easy to update/manage.

Hosting & Support

We can keep your site secure, hosted, and well-maintained so you don't have to think about it.
Let us create a website for you that will make your business grow