Subscribe to our weekly newsletter.
Insights on how your firm can do better marketing.
Increase Reach

More awareness of your firm
Grow Demand

You send us a campaign brief
Scale Up

Grow your book of business
Most accounting firms are lost when it comes to marketing
They don't know how to build something that is reliable and sustainable
Every day your inbox gets flooded with sketchy marketers claiming they can guarantee you more leads or get improve your search rankings. The hard thing is, you know you do need to do marketing, but you're not sure a) what to do, b) where to start, or c) who to trust.
(Hint: the spam in your inbox is not the solution)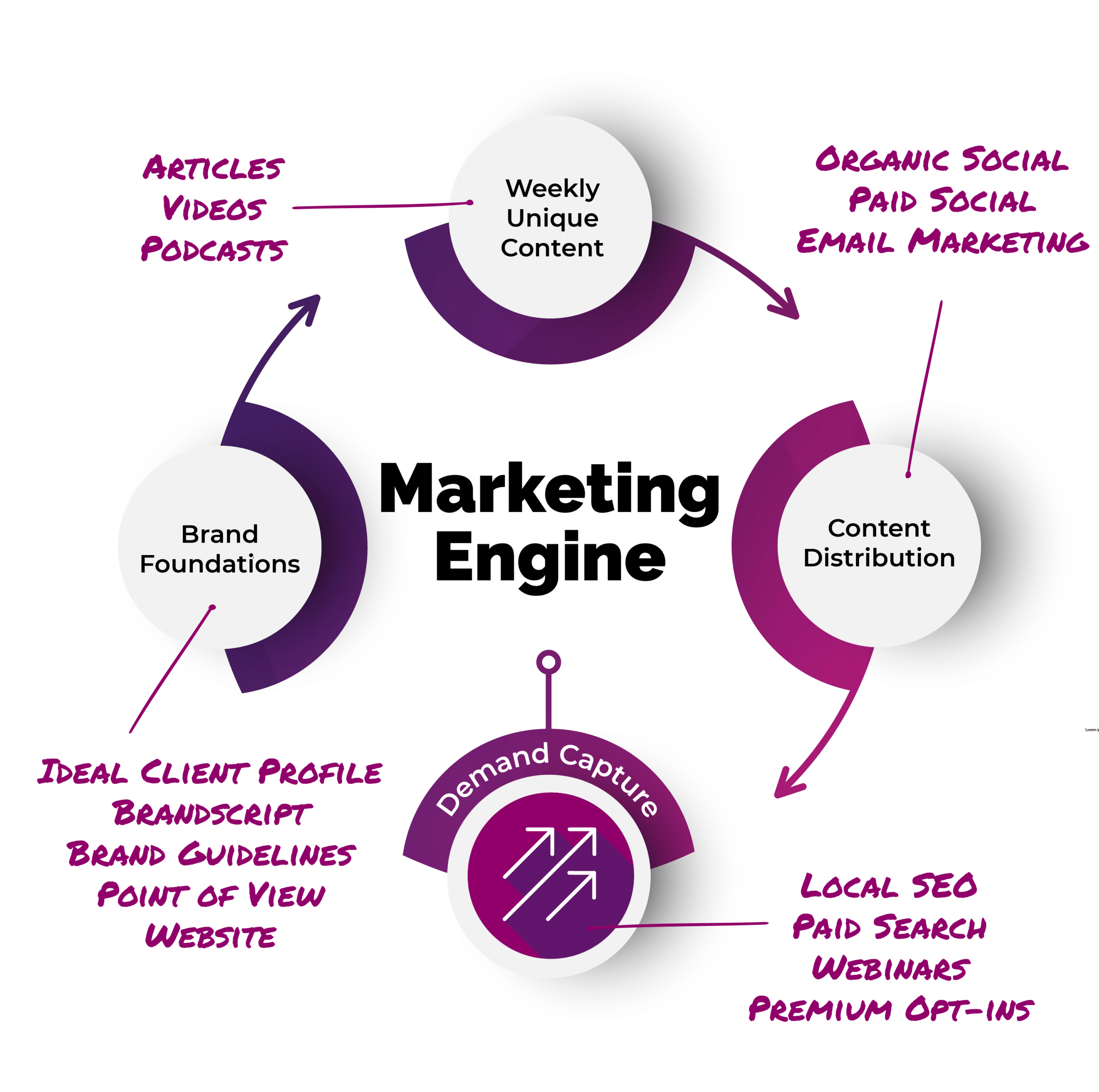 We help you work through 4 stages to get your marketing engine
Create Your Marketing


Roadmap

Define your goals, identify your targets, establish a budget, and make a plan.

Fill Your


Fuel Tank

Develop the messaging guide, website, and other assets that will drive you forward.

Fire Up Your


Engine

Begin to drive traffic with social media, local SEO, and paid search campaigns.

Kick Your Engine


Into Gear

Create a content engine that drives awareness and motivates your prospects to take action.
How far along are you in your process?
We were constantly overpaying for decent, but not great results with our website. They took the time to understand our needs and cast a compelling vision for how to not just create a nice website, but frame a clear marketing strategy.
Mark Moffatt
Moffatt Products
When marketing professionals say they can raise your revenue, you expect them to produce results. When all they actually produce are reports that claim various metrics are "looking great" — while revenue is merely looking flat — it's maddening. Why don't those metrics and reports equal out to increased revenue?
We started Benchmark Growth Marketing because we wanted to help accounting firms establish a holistic marketing strategy that is measured against revenue, not vanity metrics like "traffic" and "likes". We help you find more of your ideal clients and get more of them excited to start talking with you right now.
What Worked for B2B Marketing in 2017 Doesn't Work As Well Today
Every agency says they're "reliable" but we take it a step further. We know when you choose an agency, your own reputation is on the line. So we do our best to make you look like a genius for having hired us.