NowCPA wanted to distinguish themselves apart from just bookkeepers. They see themselves as coaches, they understand business owners, and they are invested in teaching, not just crunching numbers. They were ready to take their messaging and website to the next level as they were transitioning away from an outdated company name and URL.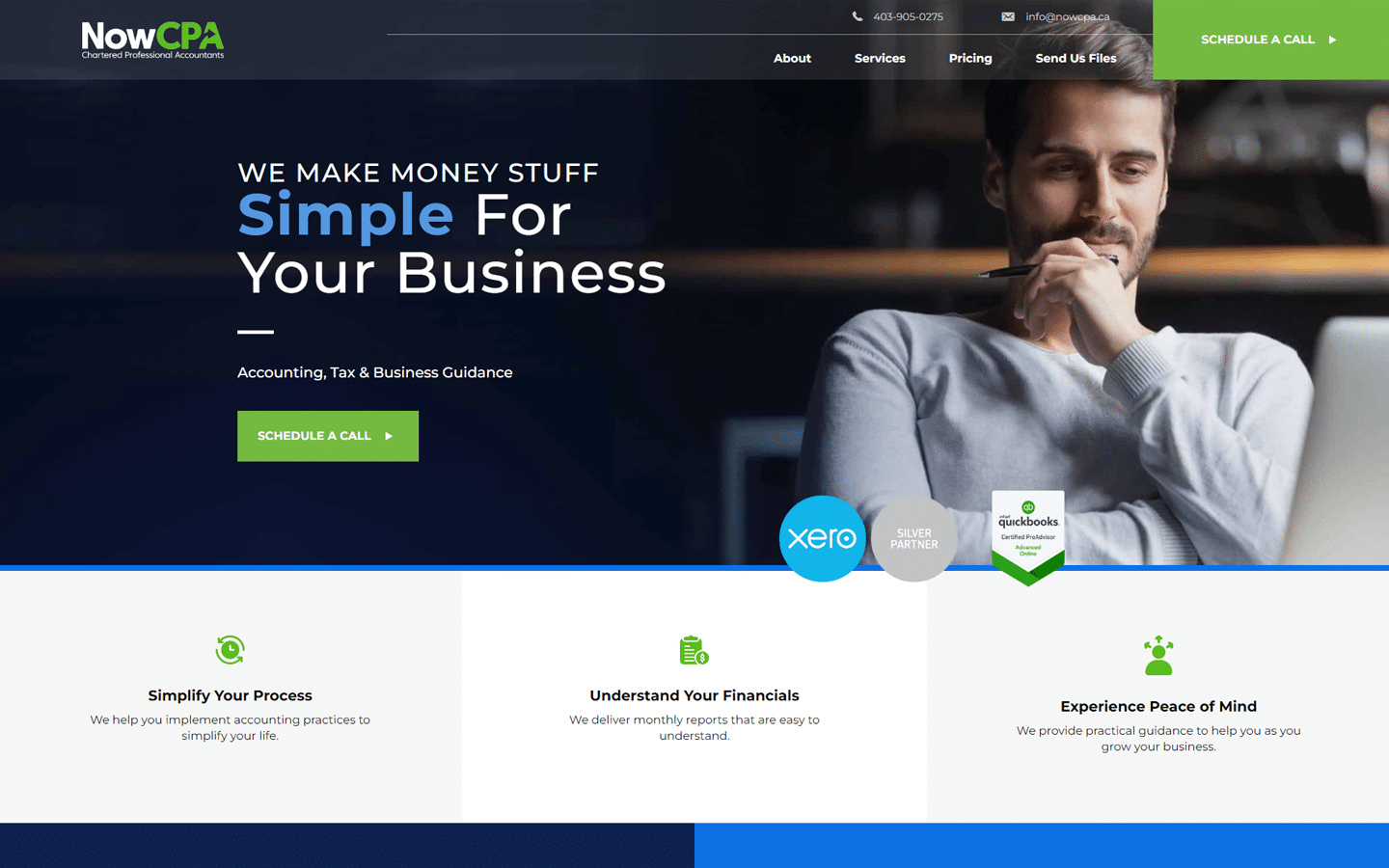 NowCPA was the new brand for two established accountants. They wanted to build a different kind of firm that was tech-forward, advisory-focused, and that differentiated them from typical "bookkeepers".
They came to us having read the book Building a Storybrand. They knew Storybrand was the right approach for them, but were struggling to implement it themselves.
Since they take a more modern approach as a CPA firm, they wanted to make sure that their ideal clients understood clearly what made them different and the added value they bring compared to a bookkeeper or tax accountant.
The words on their website were going to be incredibly important, but they didn't want to sacrifice good design either.
To make the messaging more relatable, we used the term "Money Stuff" in the main heading on their home page. This accomplished two things:
It was a great way to summary all the things that a CPA does for a small business and also reinforced the concept of "Simple" by using non-jargony language that your everyday person would understand.
It helped position NowCPA as a relatable, down-to-earth firm.
The new NowCPA website was launched in January 2023. Their business continues to grow and they attribute much of that growth to having a website that clearly communicates the value they bring to their clients.